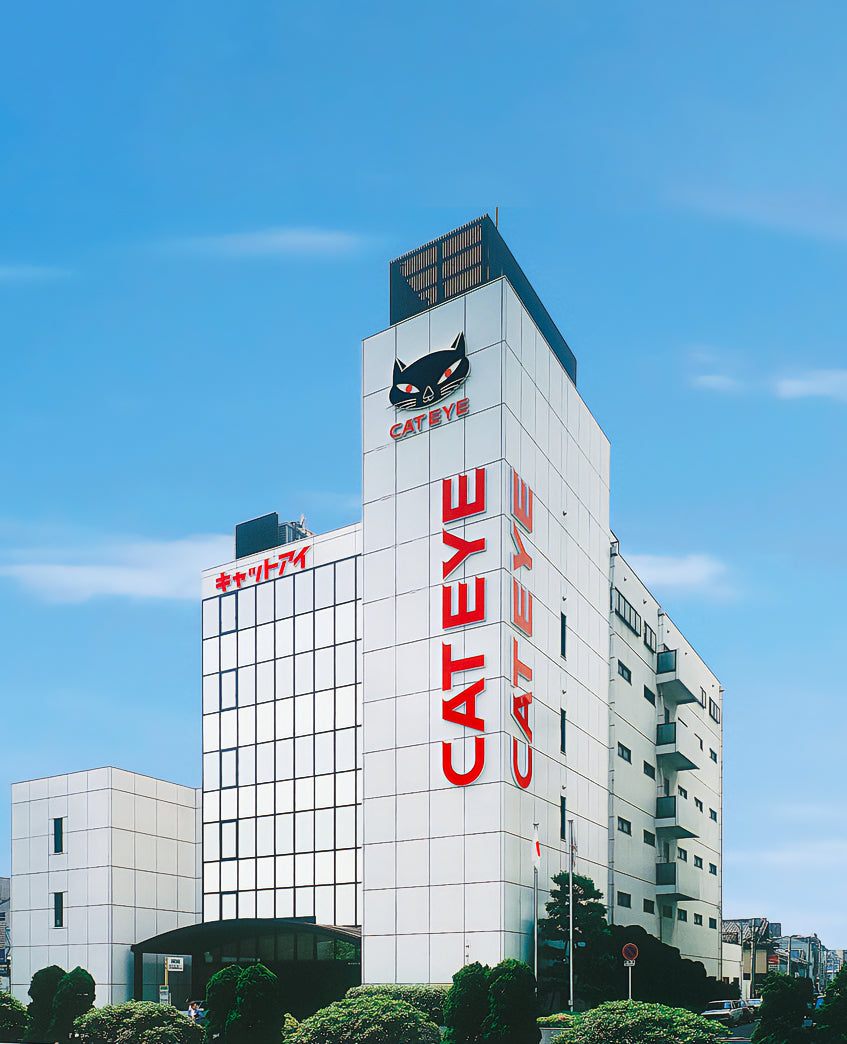 OUR HERITAGE
Japanese Innovation and Technology
Cateye's early history catalogues the vision of the Tsuyama family, who started out producing and selling architectural metal fittings. In 1948 they turned their focus to the bike industry, manufacturing and selling bicycle parts and accessories. This shift marked the birth of a family owned company that is now a leading brand world-wide.

In 1957, the company produced Japan's first reflector and marketed it under the trademark of Cateye. This reflective technology was then utilized within Cateye's first flashing safety light in 1964.

Cateye's first computer, the Cateye Velo, was produced in 1981 and has since grown into a full range of cycling computers with entry level to advanced functions.

In 2001, Cateye introduced the first LED bicycle light to the world, and our Opticube™ lens technology continues to produce class-leading brightness and efficiency amongst all LED headlights on the market. 

We now offer a full range of cycling computers, lights and reflectors to meet the demands of cyclists around the globe.