The CatEye Padrone offers unbeatable ease of use and functionality with its large display, sleek design, ClickTec™ button interface, and FlexTight™ bracket. Enjoy up to one year of battery life, and features like auto start/stop and a programmable odometer for an effortless, worry-free ride.
Regular price

Sale price

$54.95
Features

• Analog wireless
• Large display and sleek design
• Auto start / stop
• Menu screen to change setting
• ClickTec™ button interface
• Programmable odometer
• Battery indicator
• FlexTight™ universal bracket
Functions

• Current / avg / max speed
• Trip distance
• Total distance
• Moving time
• Clock
• Stopwatch
Run time
Tech Specs

Transmission distance:20〜70 cm
Wireless transmission:Speed [analog sensor]
Battery:
[Computer] CR2032 x1 
[Sensor] CR2032 x1
Battery life:
[Computer] approx 1 year (without backlight illumination)/ approx 2 months (with constant backlight illumination)
[Sensor] approx 10,000 km [6,250 miles] in total distance
Dimension:67.5 X 43.0 X 14.5 mm
Weight:31.5 grams
Water resistant:IPX8
*Interference may occur, resulting in malfunction, if the computer is:
• Used with other wireless devices, E-Bikes, or certain unshielded bicycle headlights
• Close to a railroad crossing, railway tracks, TV transmitter station, or radar station
Shipping Information
Returns Policy
Share
Current Speed

Distance

Moving Time

Average Speed

Maximum Speed

Stopwatch

Total Distance

Clock
The Padrone Wireless displays up to 8 different functions, including current speed, providing all the essential data for your ride.
With its analog wireless sensor, measuring directly off the front wheel, the Padrone Wireless accurately records your ride distance.
Using its built-in auto start/stop feature, the Padrone Wireless records your actual moving time, providing the most accurate measure of ride duration.
The Padrone Wireless displays up to second data on your average speed during each ride.
Displays the maximum recorded speed value from each ride.
The Padrone Wireless features a Stopwatch that allows on-the-fly timing for intervals, your favorite route segment, and more!
Total distance captures your cumulative distance across all measured rides.
The clock function displays the current time of day in either 12 or 24 hour time formats.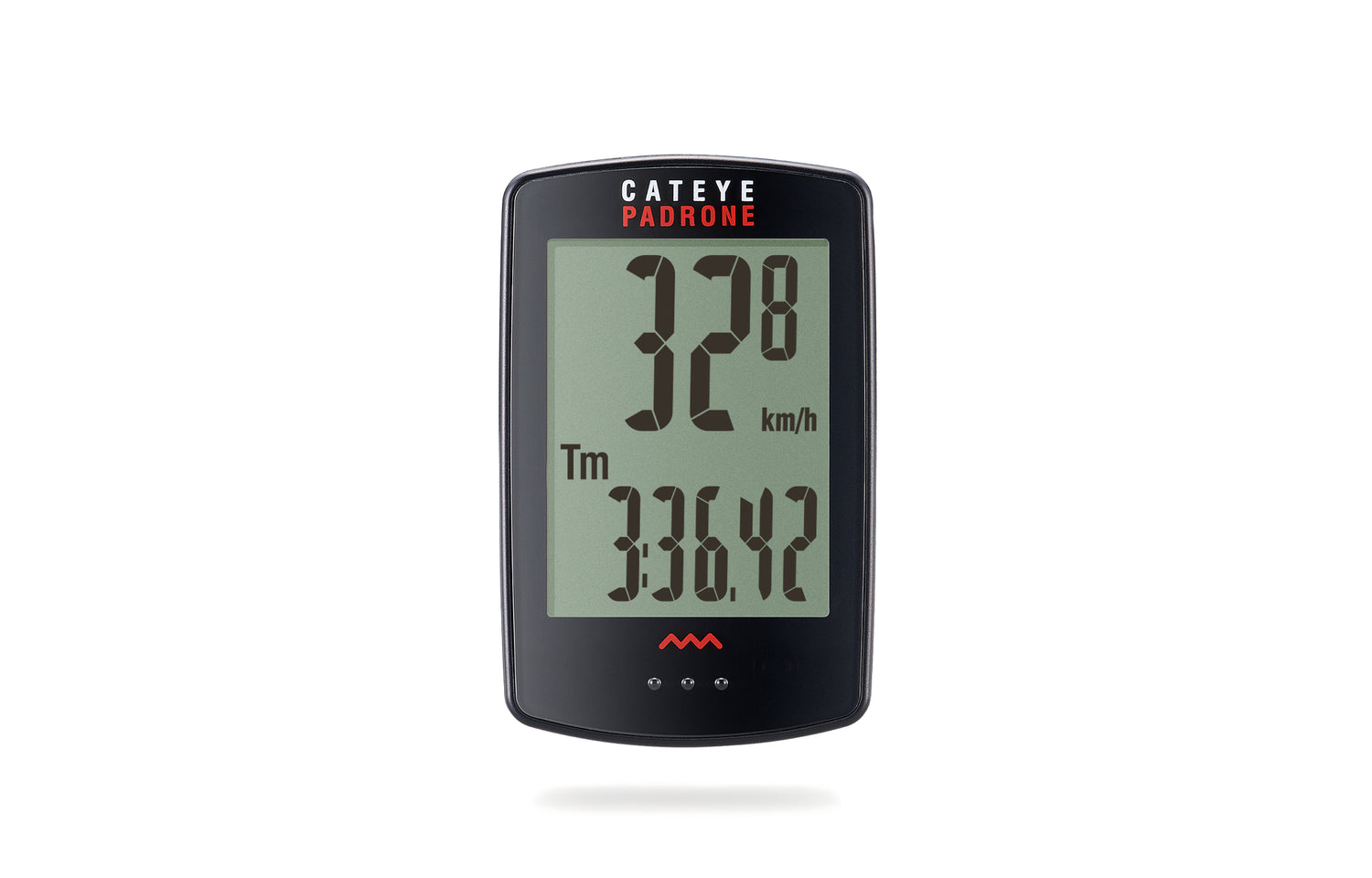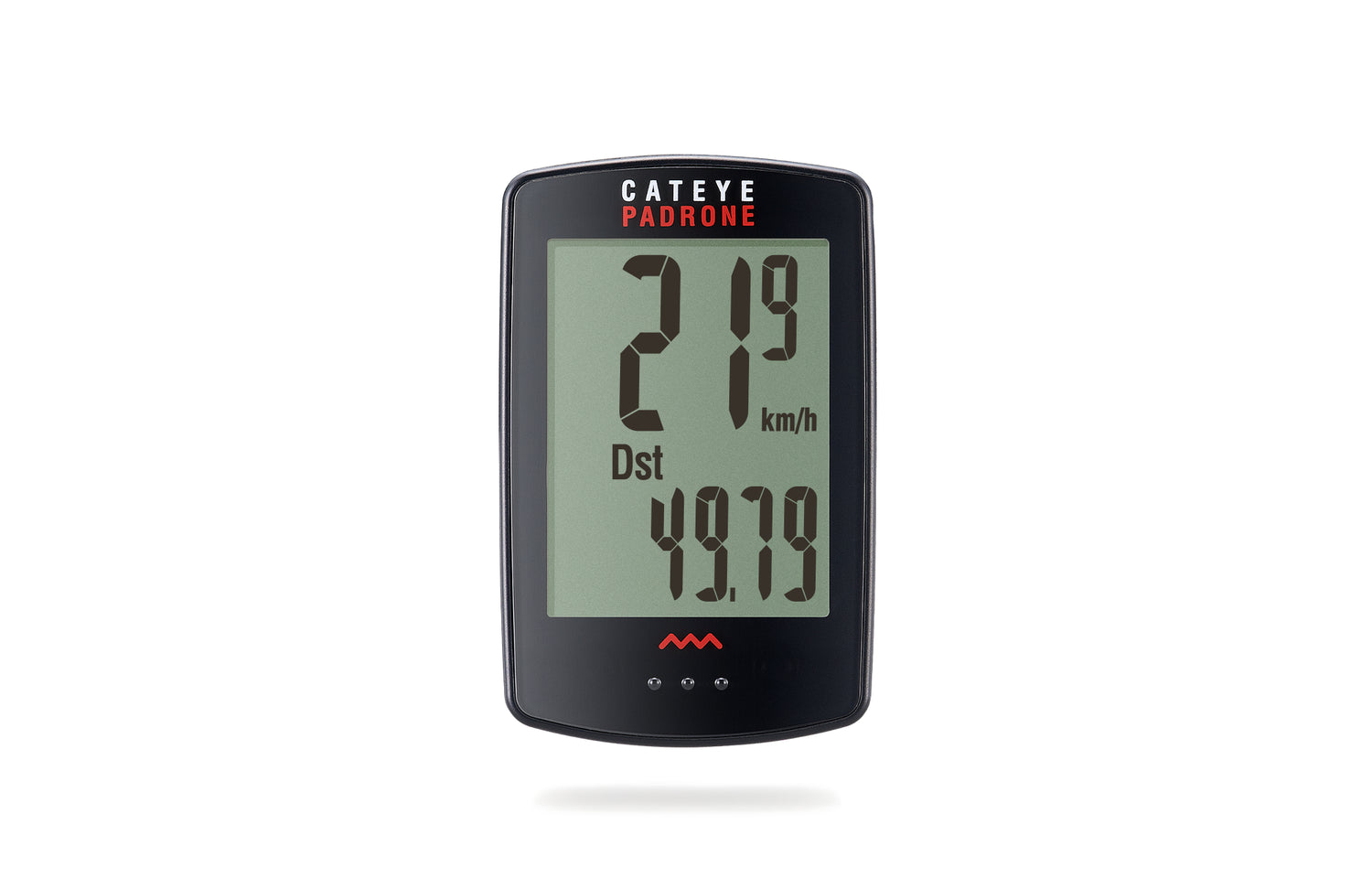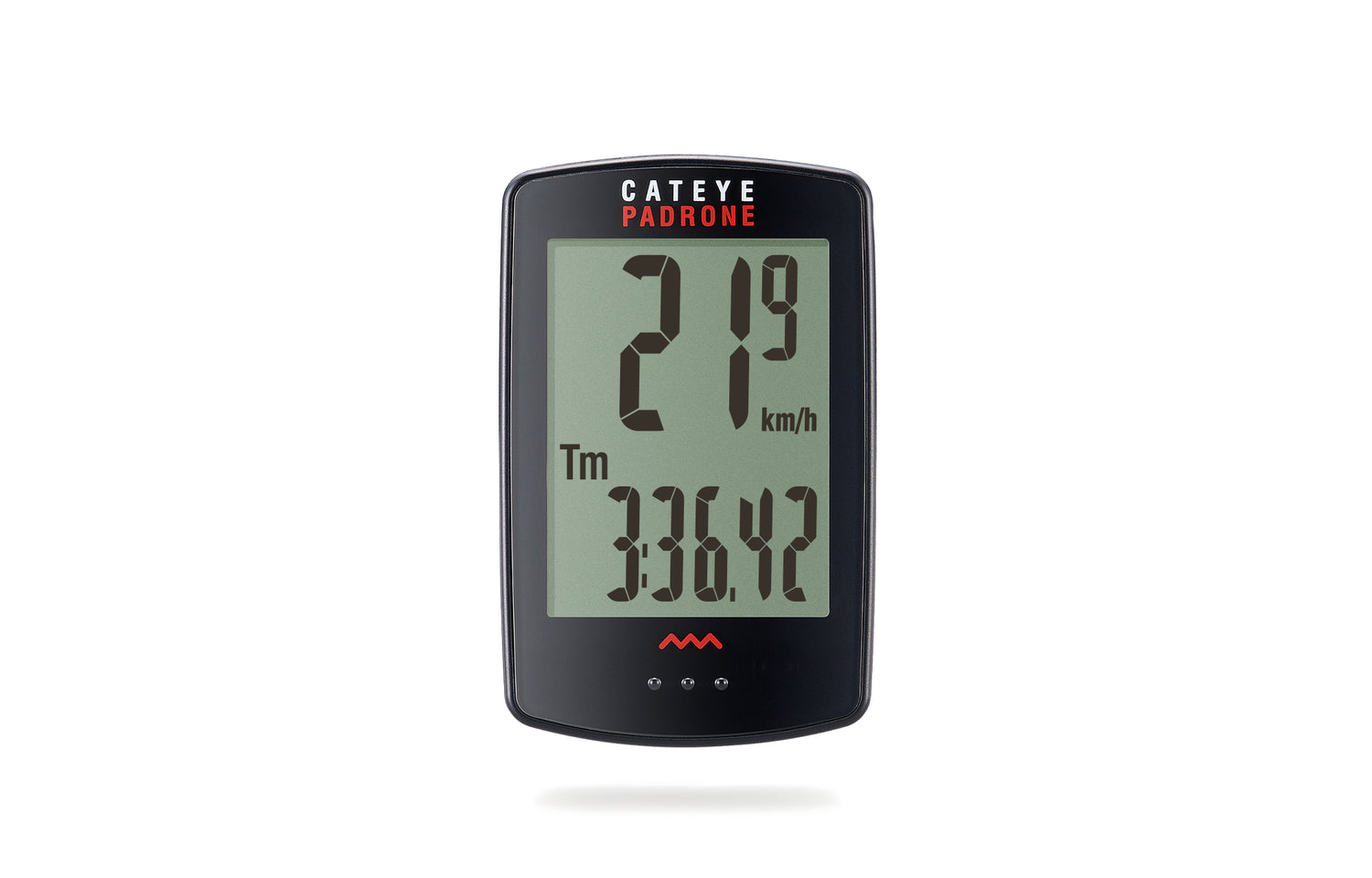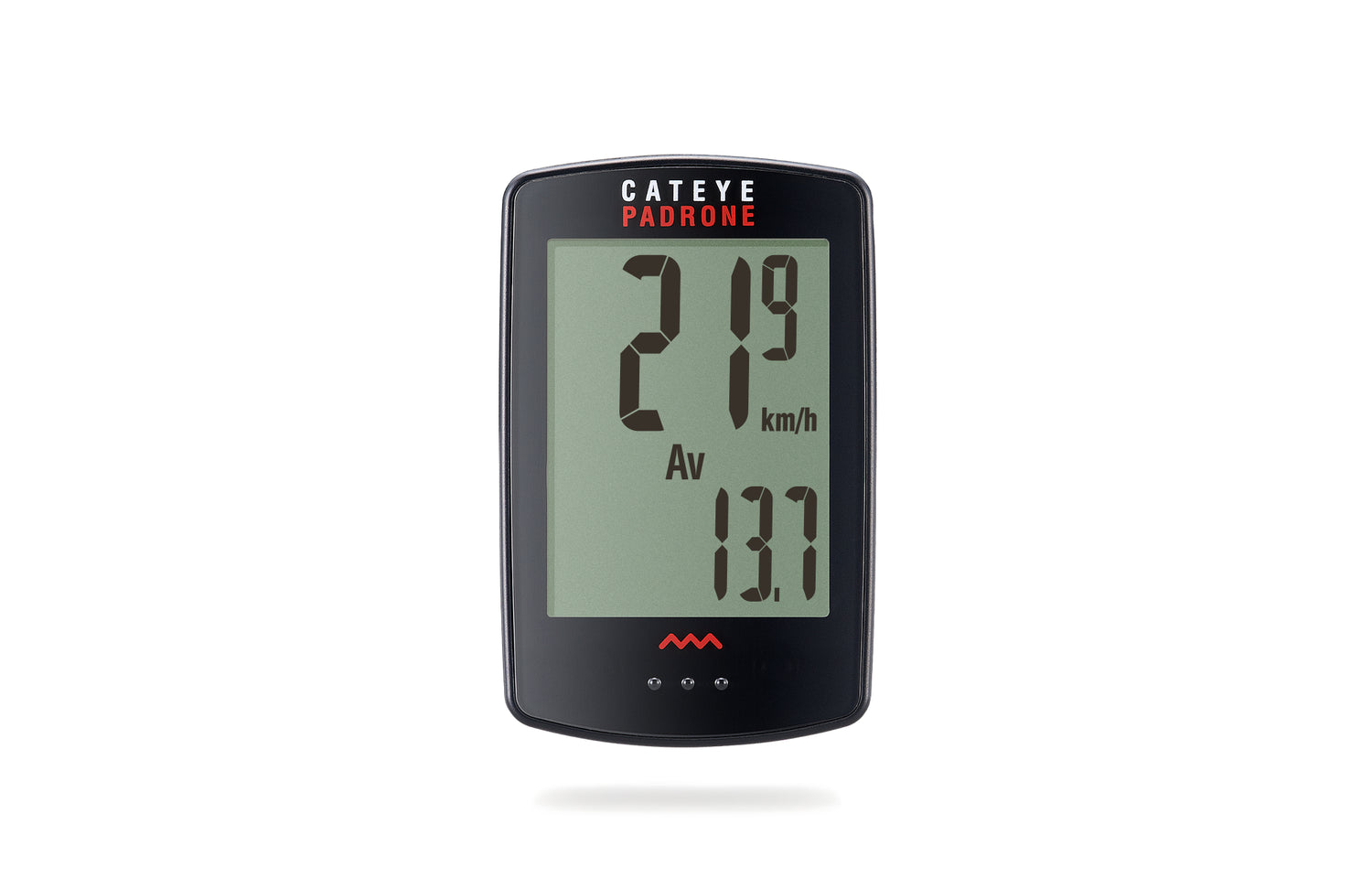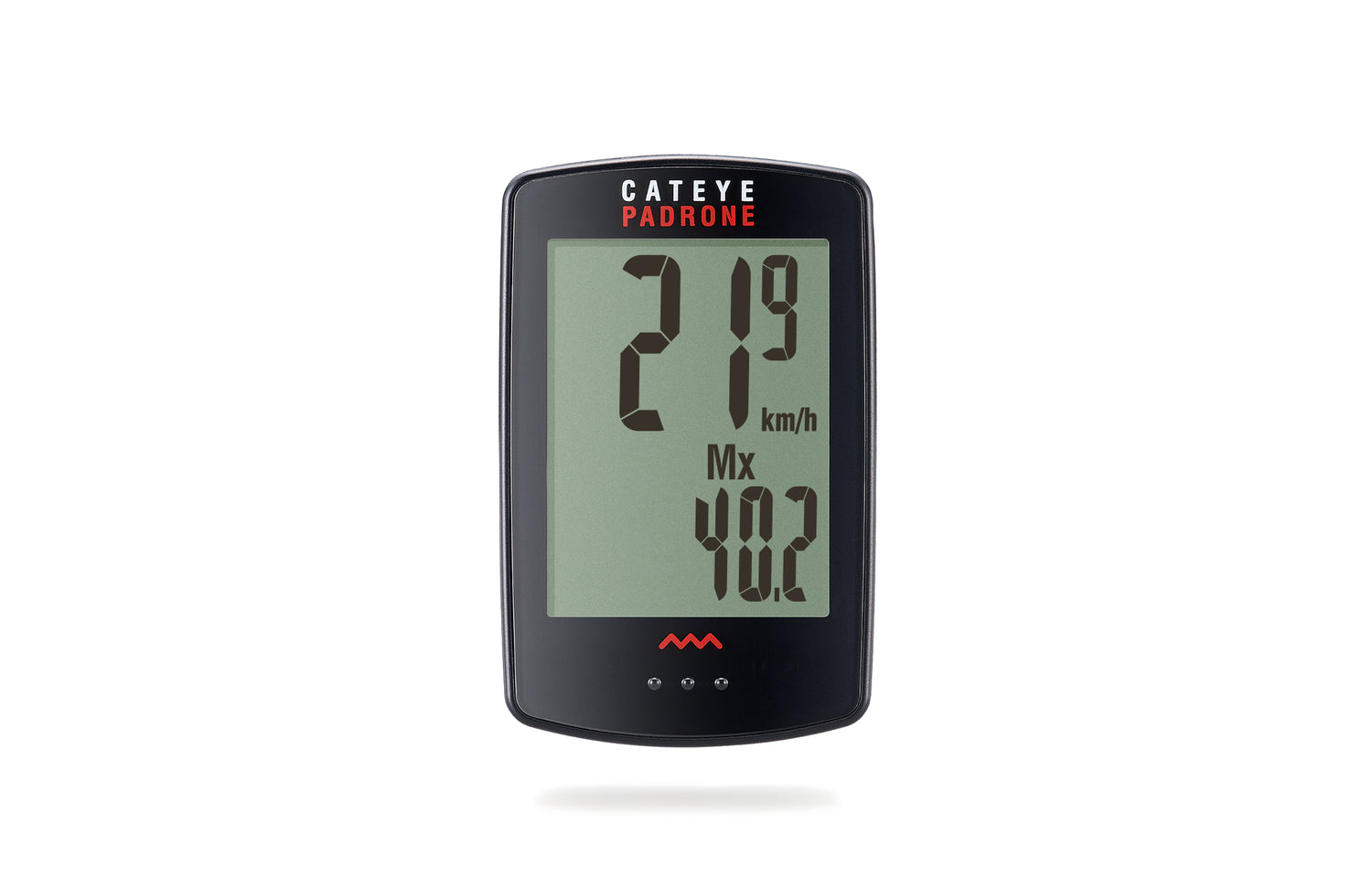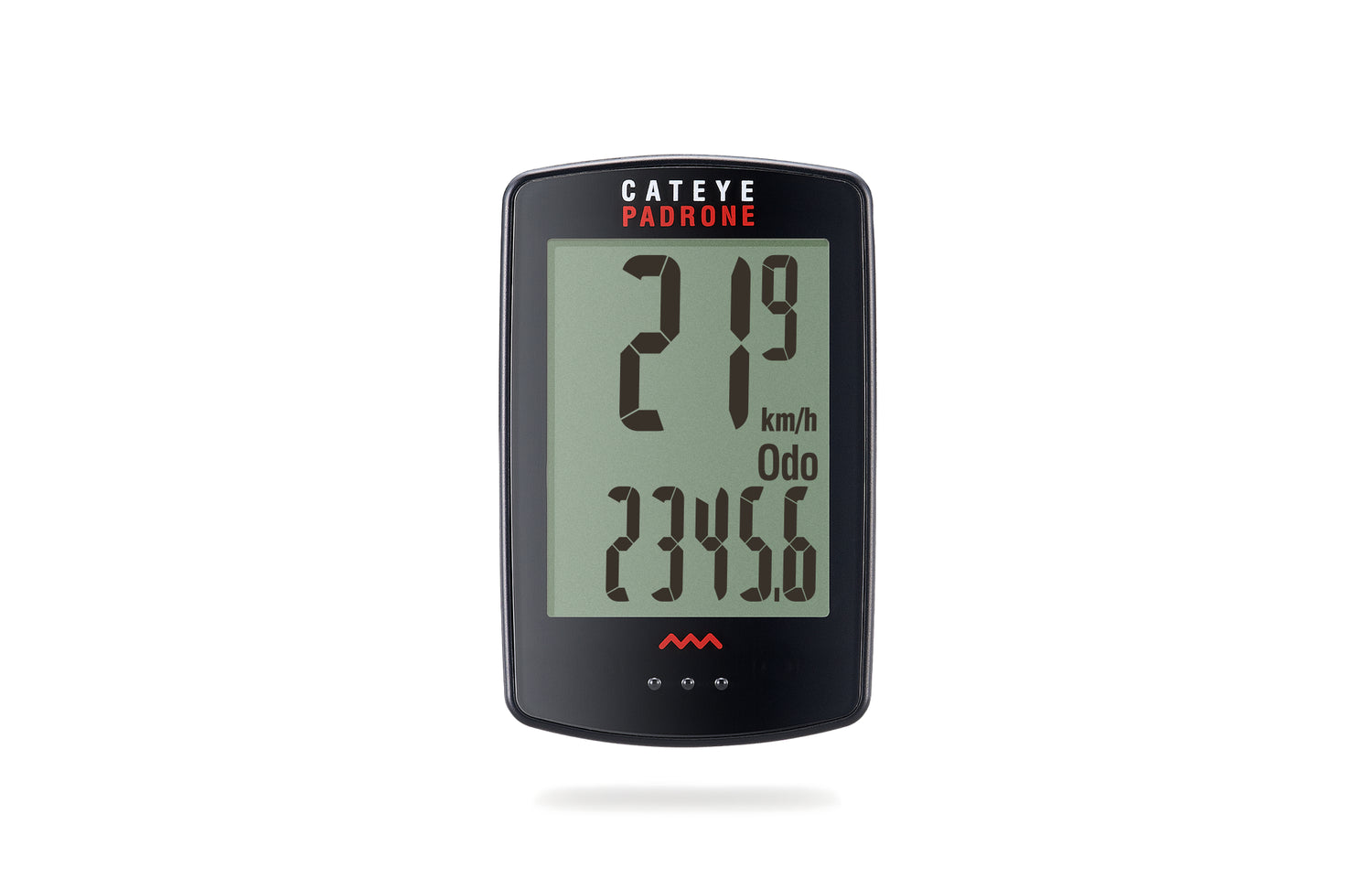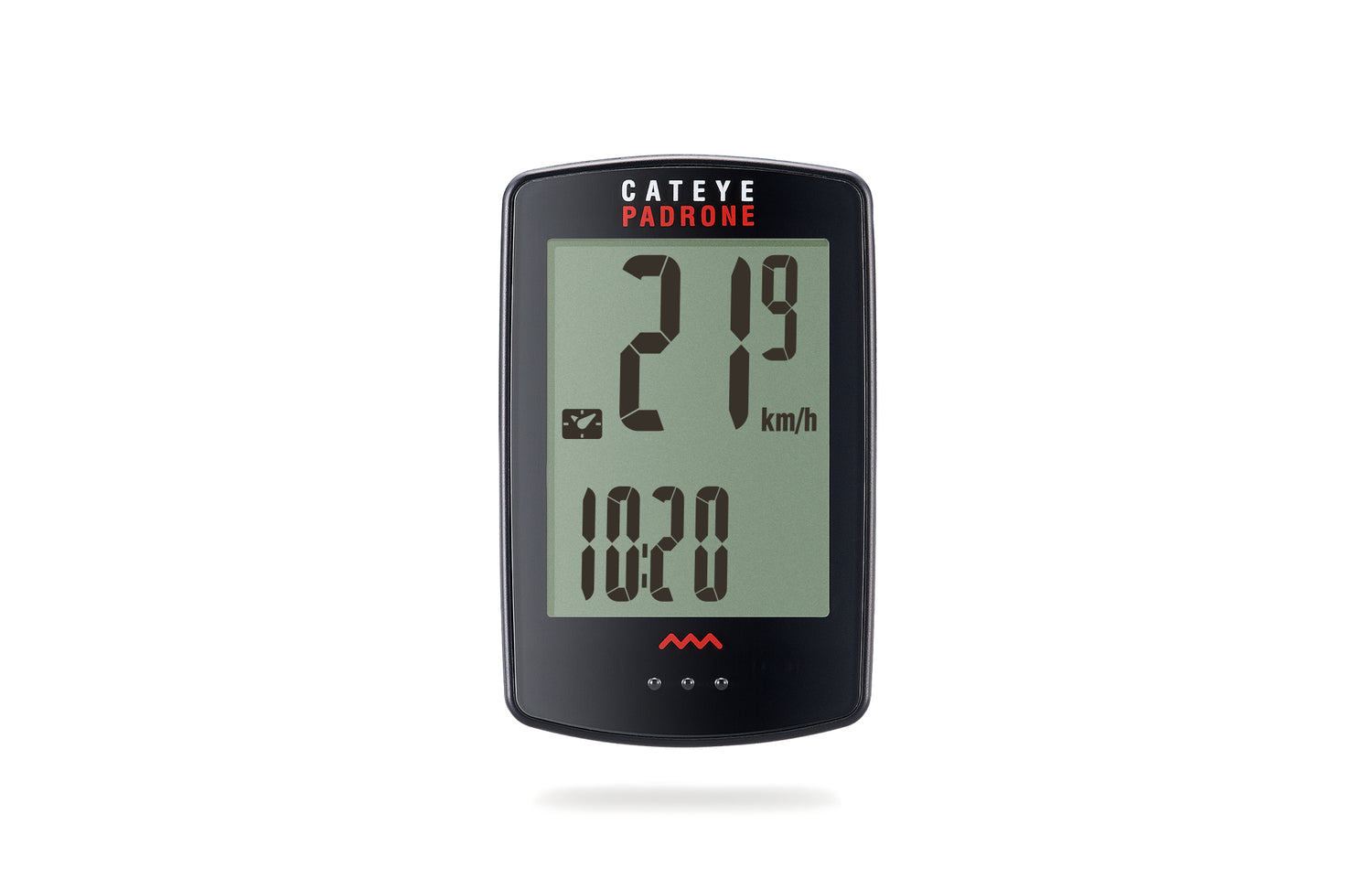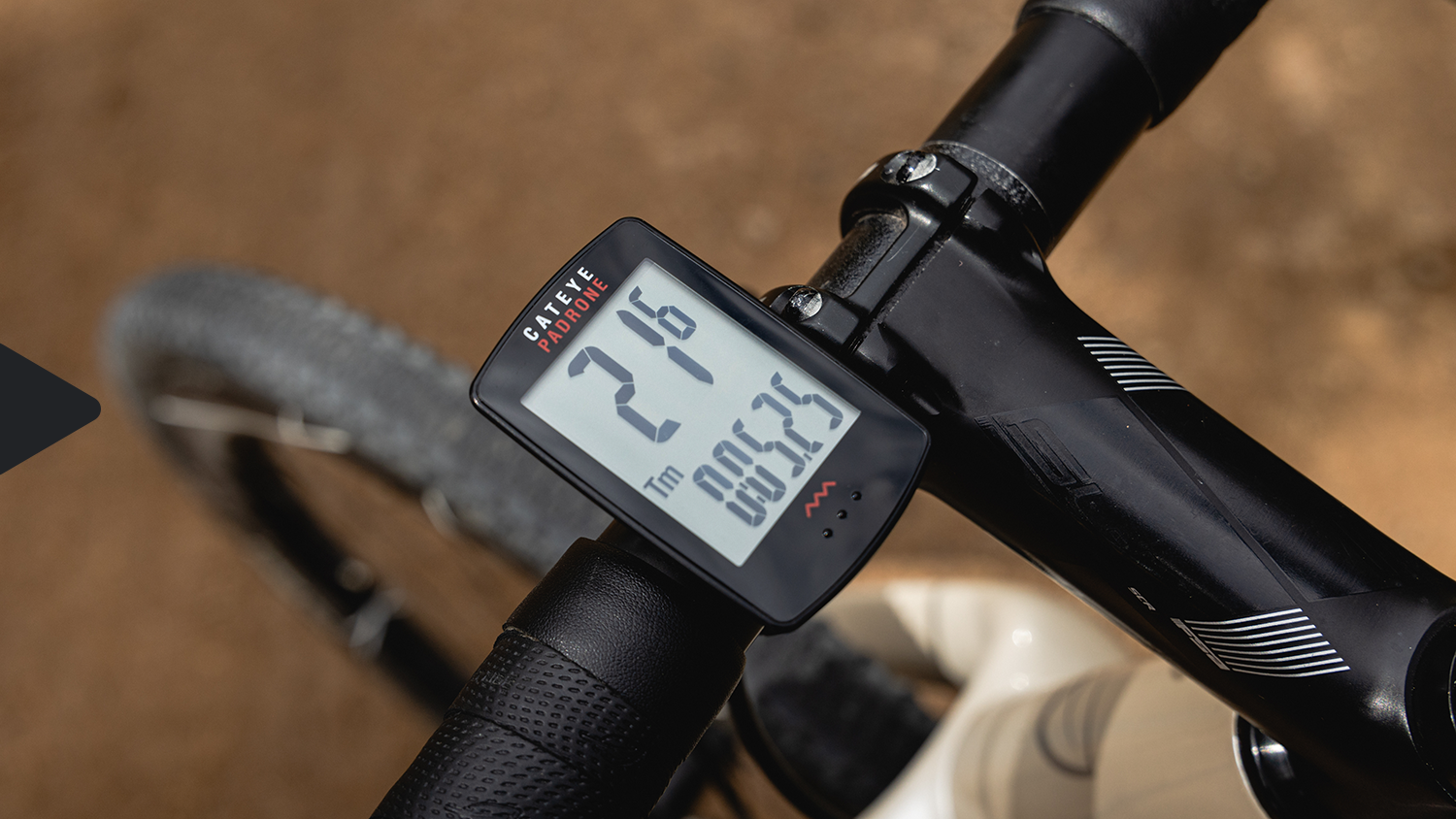 HANDLEBAR MOUNT
The Padrone Wireless attaches quickly and easily to a wide variety of handlebar types with its included FlexTight mount. Position on the left or right side of the stem to suit your individual preference.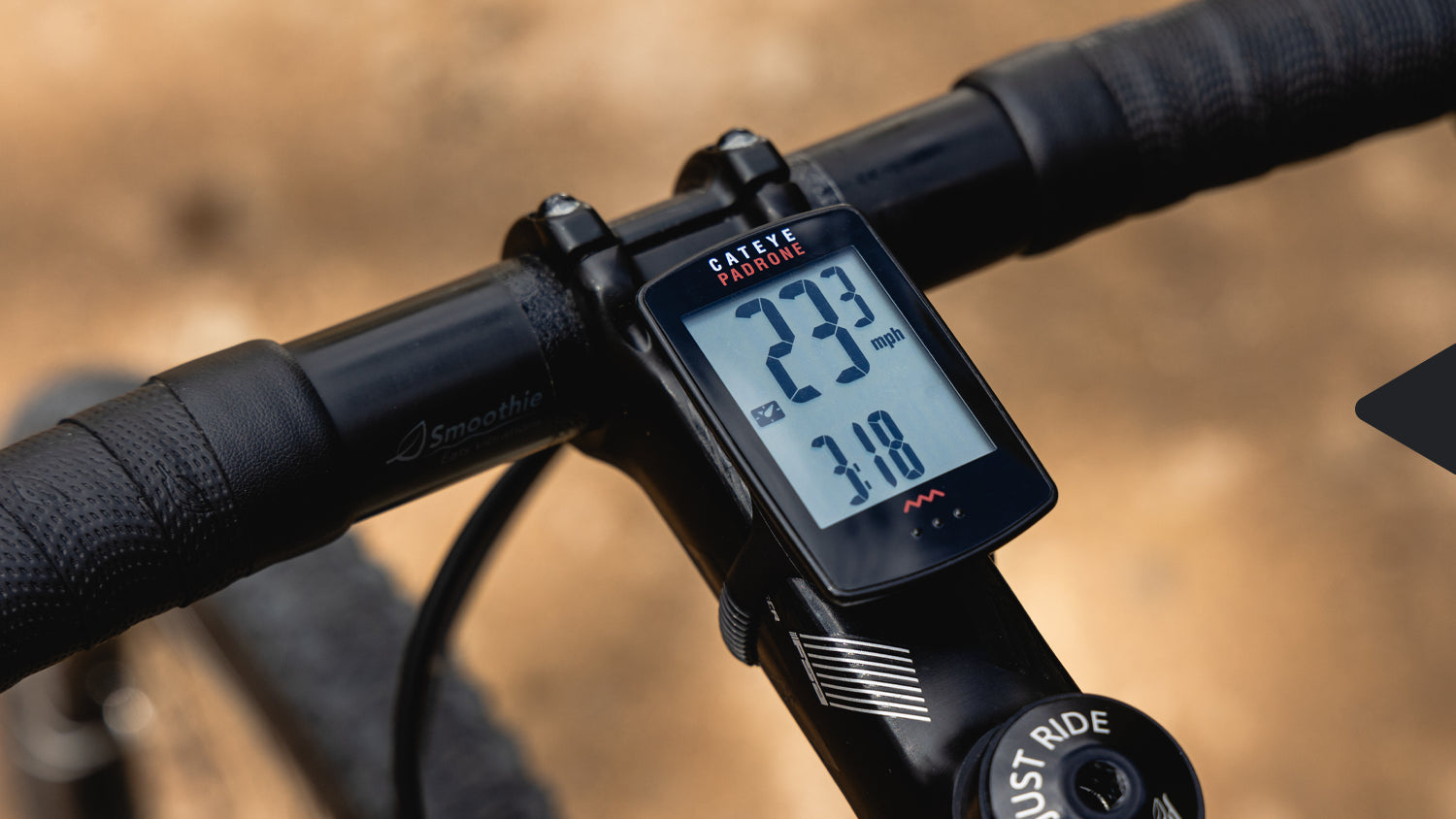 STEM MOUNT
With its versatile FlexTight™ mount, the Padrone can be mounted on the stem in addition to your handlebars. Free up space on your bars for a headlight or other accessories with optional stem mounting.
LONG BATTERY LIFE

With an easy-to-replace coin cell battery that will power the computer for up to one year, the Padrone Wireless keeps you riding longer.

IPX8 WEATHER RESISTANCE

Ride on regardless of what the weather throws at you with an IPX8 waterproof rating for protection from the elements.

PRECISE TIRE SIZE

The Padrone measures tire circumference down to the millimeter for precise and accurate measurement of your speed.
WIRELESS SENSOR

The analog wireless speed sensor on the fork transmits to the receiver in the computer after every wheel revolution to ensure accurate measurement of your speed.

ONE TOUCH CONTROL

Navigate all functions easily, even while riding. ClickTec™ display technology makes it a breeze to view average speed, moving time, trip distance and other functions on-the-fly.
Trusted Since 1954

For over 60 years, CATEYE has been committed to manufacturing products with quality you can trust.

Japanese Innovation & Technology

CATEYE originated the first LED bicycle headlight and continues to be a leader in innovation and technology.

Industry Leading Support

All products come with a robust 2 year warranty and support when you need it.
Let customers speak for us